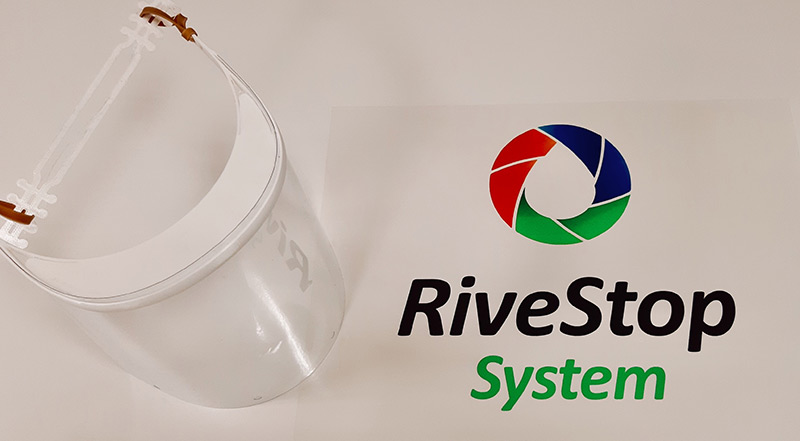 In view of the challenges posed by the current global situation of COVID-19, we at RIVESTOP are aware of the impact it is causing in different areas (health, social, family and economic), which affect us all to a greater or lesser extent.
We must all act responsibly, participating in this extraordinary situation by playing roles that are not our own in our ordinary lives.After the decision of the Spanish Government last Saturday, March 28th, to close non-essential activities, RIVESTOP decided to make our means of production available to the authorities for those needs in which we could collaborate.
Since then we are producing face shields, and pieces that allow to hold the masks avoiding injuries in the ears, with destination to the Basque Health Service – OSAKIDETZA.