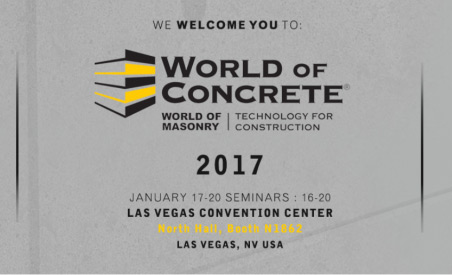 As in previous years, we will be present at the WOC tradeshow to be held at the Las Vegas Convention Center between January 17-20, 2017.
We continue to focus on R & D for the technological development of new products for the construction industry and investing in updates of our current products to adapt them to the needs of the market and, above all, to the demands of our customers.
Therefore, in this edition, we are loaded with news and launches of new products:
RIVESTOP:
It is a rivet whose mechanical system achieves a watertight and impermeable sealing of the tie voids and formwork holes, in a fast, economic and efficient way.
NEW!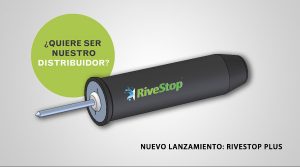 RIVEPIPE & RIVEOUT:
RIVEPIPE is a removable, reusable form-cone tube to create the formwork bushings and protection of ties in concrete formwork.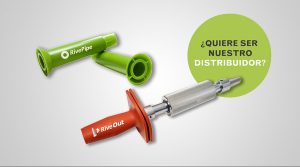 IT IS THE FIRST REMOVABLE, REUSABLE AND RECYCLABLE TUBE on the market, which can be quickly extracted (in approx. 5 seconds), simple, and without damaging the wall, which allows you to SAVE costs, so it is very ECONOMIC.
And the RIVEOUT, the necessary tool to extract the Rivepipe quickly and easily.
This solution meets the environmental "3R's"- REDUCE, REUSE & RECYCLE.
JABE is committed to the circular economy and a more SUSTAINABLE construction.
We are in full expansion for the export of our products to the American market, and we are looking for specialized distributors in different states of the USA, and in the countries of Latin America, Oceania and Canada.
We invite you to visit us at booth # N1862 of the North Hall (Masonry Area). Call us to arrange your appointment. US number: +1 346 223 0247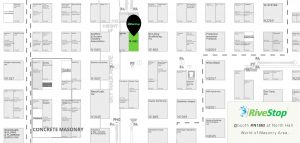 During the 3 days duration of the tradeshow, we will make different DEMOS of installation of the products in our booth, you will be able to take with you some free samples, to see our videos tutorials and to collect all the information that you may need.
On Wednesday, January 18, we will also give a PRESS CONFERENCE about 10.00-11.00 am with a complimentary coffee break in our booth, you are more than welcome!