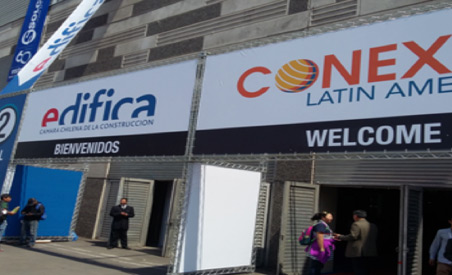 The event was jointly organized by the Chilean Chamber of Construction (CCHC), the Chilean Institute of Cement and Concrete (ICH) and the Association of Equipment Manufacturers (AEM).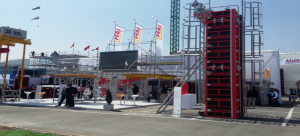 The fair was held from 21 to 24 October at the Espacio Riesco in Santiago de Chile; gathering in one place to three major exhibitions in the field as Edifica, ExpoHormigón and Conexpo Latin America in a total area of 75,000 m2.
In this context of integration, it was attended by over 800 companies from 35 countries; approximately 32 600 people registered, both national and international brands and 5,000 products providing solutions, services and new construction technologies for buildings and public / private infrastructure.